News
News
When the sun gets more day by day,
spread their strength, then the spring is not far away!
The mountains are still wintry white and the skiers enjoy the downhill runs in the Zillertal 3000 ski area, even down to the valley.
You pull your turns on the well groomed slopes and you just enjoy the sun ski ..
In the morning, start early and in the afternoon relax in a deck chair in the warm spring sunshine.
It is a pleasure to spoil our guests and we welcome you!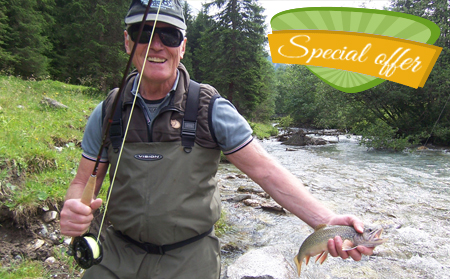 Vorschau für den Sommer 2019
Fliegenfischer Anfänger-Kurs August mit Markus Kaaser
Kurs vom 1.8. - 3.8.2019 (einschließlich)
4 Übernachtungen vom 31.7.bis 04.08.2019 um € 580,-
pro Person im DZ "Bachforelle"*** bei Doppelbelegung, inklusive Unterricht und Fischereikarrte.