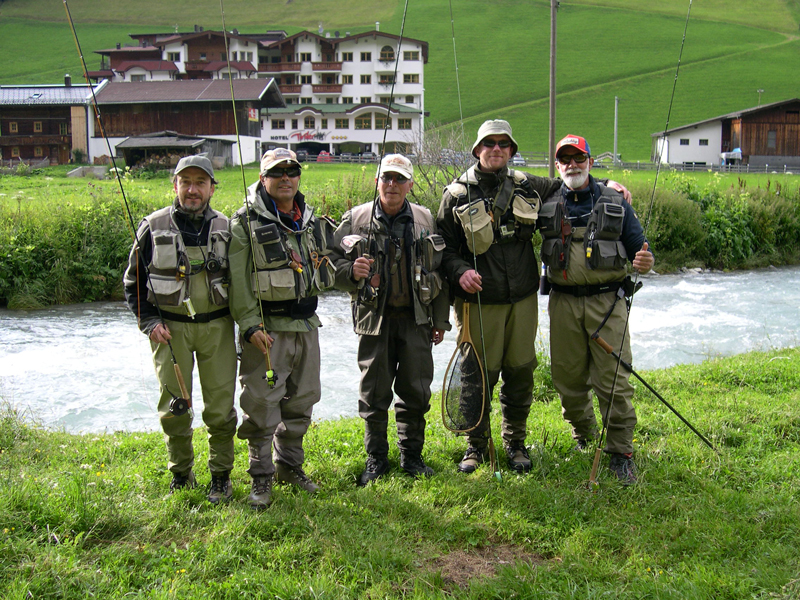 Fast and pocket waters fishing training 2018
Fast and pocket waters fly fishing intensive training 11/16 july 2017 with one of the best European specialists.
JP Buttigieg graduated fly fishing guide and instructor. Fish for rainbow, brown and brook trout in the Tux and its mountain tributaries and learn all the technical and tactical tips+ a fly tying session. Five days half board, fishing license included for only 610 euros.
Limited to four fishermen. Feel free to contact us or the guide for more infos.
5 nights from 10.7. - 15.7.2018, € 610,-
per person sharing a "Fliege"**** double room, includes 4 days workshop and fishing licenc
Read more ...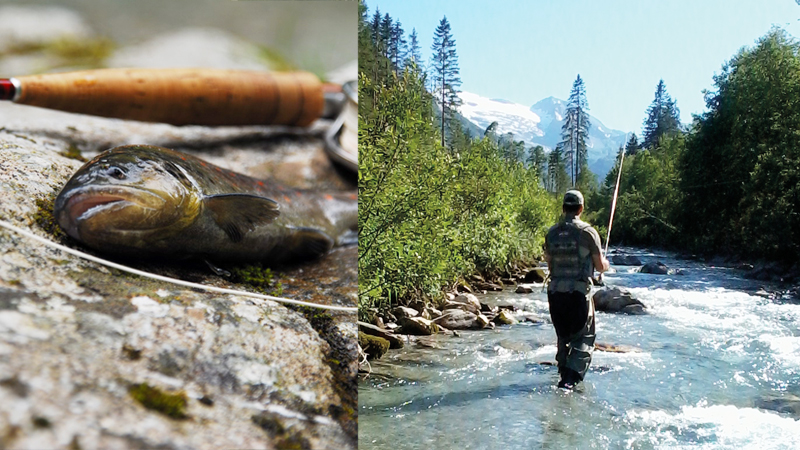 Fly fishing course July 2018
4 nights from 01.08. - 5.8.2018, € 558,-
per person sharing a "Bachforelle"*** double room, includes workshop an fishing licenc: 2.8. - 4.8.2018

Read more ...
Holiday Charm at Hotel Garni Forelle Tux
... means to feel at home from the moment you arrive!
Welcome to the Hotel Garni Forelle**** & Gästehaus Forelle*** in Tux in the Zillertal Valley!
Located in the beautiful Tux Valley, our two houses are linked by a subterranean connection.
With stunning views of the Tux Glacier Alps, lush alpine meadows and crystal clear mountain spring water!
The central location enjoyed by Hotel Forelle is ideal for hikers, climbers, mountain bikers, cross country skiers and ski enthusiasts visiting the Zillertal 3000 ski area, as well as the year-round ski resort at the Hintertux Glacier. Hay-fever sufferers in particular, appreciate the low pollen mountain air of the Tux Valley. The Tux River flows behind Hotel Forelle, enticing guests to fly fishing in the house-owned waters. We also make families with children particularly welcome! Playarena Tux is nearby, the free use of which is enjoyed by our house guests.
On your return to Hotel Forelle, we spoil you with great food and welcoming hospitality in true traditional Tyrolean style, before you end your day indulging in the essential pleasures of rest and relaxation in our spacious sauna and spa area.
We look forward to welcoming you!
Your Family Kirchler and the Hotel Team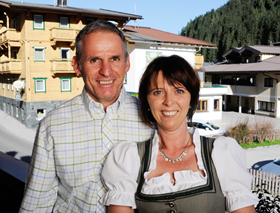 We are the third generation to manage the Forelle Hotel family business, which we continue to do so with great dedication and love for providing great hospitality. For us, that means keeping our feet firmly on the ground, to respect nature and its resources, appreciate people and preserve the authenticity of Tux, so the pleasure it brings remains everlasting.
Eva Maria Kirchler & Roland Kirchler
Our 3 reasons for Hotel-Garni and not "all inclusive" or half board.
We have responded to the wishes of our guests ...

Most guests prefer to eat their meals when it suits them best.

Quality before quantity - Head Chef, Roland Kirchler, offers the highest quality of regional and seasonal products.

Holiday costs are more transparent for the guest and not necessarily higher.